I hear from some couples how they are struggling with their sex life. Even though they share a brilliant bond between each other, still they cannot enjoy fulfilling sex life. This is what startles me a lot. But, when I think deeply, I feel it's not that too hard to understand why this is happening.
Most couples are reluctant to try something different with their sex life. You have to understand that your sex life will get boring if you do the same things day in and day out. It is important to experiment with their sex life and think about pleasure rather than social stigma.
That is why I feel it is important to use sex toys for couples. By using a sex toy, you are adding extra stimulation and excitement to yours and your partner's sexual experiences. But, now, you will be thinking about which sex toys should you be using with your partner?
When you go to a sex toy shop, you will find so many different types of sex toys that choosing one of them will be overwhelming for you. Now, I am not saying that you should use only one sex toy. In fact, what I would recommend you should try many types of sex toys because that will enhance the pleasure and make your sex life more interesting.
But, when you go to purchase a sex toy, make sure you are taking your partner with you. Or, if you are buying it online, then have your partner beside you while pressing that "BUY" button. Choosing the sex toy together will also bring you two closer. So, if you are looking to buy sex toys, then here are 24 best sex toys in my opinion that couples should use.
1. Sona 2
If you want to stimulate the clitoris of your partner, then Sona 2 is one of the best sex toys that you can look to choose. It is much better than its previous version and the settings are more advanced which ensures more pleasure. You can certainly try this one.
2. F1s Developer Kit
Now, let's talk about a blowjob kit. You will find many sex toys that will emulate the sensations of a BJ. But, what I really like about this is you have ten sensors and it is ideal to be used with one hand. So, a real asset to give male partners the real pleasure of blowjobs.
3. Soraya 2
Very few sex toys can actually stimulate your clitoris from both internal and external paths. Soraya 2 is probably one of the best of them. It is waterproof and so, you can use it with your partner during a shower. It also has 12 incredible settings which will elevate your pleasure.
4. Rechargeable Magic Wand
I feel this one is the classic of all sex toys. It came into the market way back in the 70s and is still one of the more popular ones that couples love to use. This one is the rechargeable and cordless version of the classic magic wand.
5. We-Vibe Melt
If you look at the toys that will have an effect of clitoris suction, then you have to check out We-Vibe Melt. You can also add it as a part of your penetrative sex with your partner. I can assure you that you will love to use it.
6. We-Vibe Moxie
I have seen many panty vibrators but Moxie is special. It will clip onto your panty with a magnet and your partner will have the control of operating it through an app. This can make your sexual adventure much more playful.
7. LELO Tor 2
Most girls love it when their partner wears a cock ring during penetration. But, what if that cock ring vibrates to give you terrific sensations? Sounds amazing, right? Well, if you want that, then you should look to have LELO Tor 2.
8. Partner Whale
You will have very few sex toys that give pleasure to both partners at the same time. Partner Whale is probably one of the best of the lot. The thicker part will touch the clitoris and the smaller one will go inside towards the G-spot. Both partners will feel the vibrations.
9. Vibrating Rabbit Cock Ring
I have already told you about cock rings in this write-up. But, this one is special because it is designed to give both the partners pleasure. The interesting part about it is the ears of the rabbit that will stimulate the clitoris and vibrate to give you and your partner ejaculation at the same time.
10. Jive Vibrator for Couples
Most of the couples' vibrators are not as effective as this one I must say. It can create terrific sensations in your sensitive spots that even your fingers or penis fail. You can use it remotely and thus, I like it for couples' plays.
11. EVA II Vibrator
This vibrator is quite similar to a cock ring. But, the difference is that it will be worn by the female partner. You will use it to stimulate your clitoris. It is also waterproof and so, it will add a different dimension to your shower sex.
12. The Flamingo
I have to say that the Flamingo is a gem of a vibrator. It has nine vibrating modes and you can let your partner control it and you can sit back and relax to feel the sensations of clit stimulation. You can get an exploding orgasm easily with this one.
13. LELO Ida
It is another sex toy that you can say women's cock ring. You have to place it inside during penetration and you and your partner will have terrific pleasure from it. Ida is very small and you can control it remotely.
14. Role Play Foreplay Dice
This is a brilliant sex toy from Lovehoney. I like it very much because it adds that extra fun to your playtime. Roll the dice and do the things appear on it during your foreplay. It will be fun for sure.
15. LELO Hex Vegan Condoms
Nothing is better than having safe sex, right? But, you still crave for sex without condoms. It is much more pleasurable. Now, you can use these condoms and you will feel like you are having sex without condoms.
16. Sex Ramp
In your sex life, you have to change positions and make sure you go deeper into your partner. This sex ramp will surely help you to do that. Also, your partner will feel comfortable while bending on this ramp.
17. Door Jam Cuffs
What about spicing your sex life with some bondage fun? These cuffs will be ideal if you don't have a place to hook the cuffs. You can hang its straps over your bedroom or bathroom door and use it just the way you want. These are just brilliant.
18. Novice Butt Plug
When you and your partner are looking to have fun anally, this is something you should look to have. This butt plug will give your partner terrific pleasure and make anal sex better than ever.
19. Fin Vibrators (Fingers)
Do you want to have some serious fun? Fit this one in your fingers and use it during penetrative sex. You and your partner will have the same fun while using this because of its amazing vibrations.
20. Pulse Duo from Hot Octopuss
Well, using Pulse Duo will be a pleasure for both partners whether you are trying to have penetrative sex or just foreplay. It is a penis sleeve that has multiple types of vibrations designed to give equal pleasure to both the partners.
21. Flexi Wand by Calexotics Hype
When it comes to vibrators, I feel this one is the all-rounder. There is nothing that it can't do in terms of internal and external stimulation. It can stimulate both G-spot and prostate.
22. Hardwear Deuce Harness by SpareParts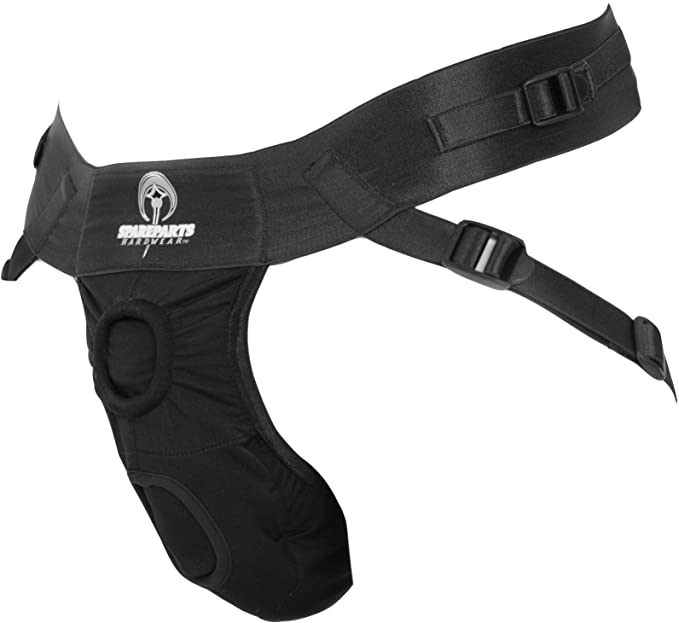 If you want to experience double penetration with your partner, then you have to use this harness. It will allow you to fit in a dildo through which you and your partner can experience DP easily.
23. B-Vibe Rimming Plug
This is another fantastic butt plug that I can suggest. You can use it anytime during sex. The vibrations you can experience are stunning. Just add some lube and you are ready to use it.
24. B-Vibe Cinco Anal Beads
This list of sex toys will be incomplete without anal beads. The vibrations of these anal beads will surely help you in getting much more intense sensations. You will surely love it.
The Bottom Line
Finally, these are sex toys I would suggest you try with your partner as they can bring a different dimension to your sex life. Most of these sex toys are affordable and from reputed sex toy brands. I have seen many couples parting ways just because of lackluster sex life. Don't let that happen to you and so, before it gets bad, bring home these sex toys and spice up your sex life like never before. For other ideas for spicing up your sex life check out 'top 20 outside sex spots for exciting public sex in 2021′
Putri x