Sex can be incredibly intricate and complex. Between all the emotions, passion and excitement that goes on between two souls, there is also the physical aspect of having to perform, almost like a show that you give to your significant other or romantic companion.
As the exotic model I am, I like to keep things fresh, fun and creative in bed! However incredible every night might be when keeping these factors in mind, it can also be quite jarring at times. There are a lot of possibilities when it comes to having sex but, it is undeniable that some sex positions are just better than others.
Let me tell you a little secret. If you are a man reading this and you are wondering what some of the best sexual positions are to use with your partner, then you came to the right place. With such a vast array of positions to choose from, it can be hard to choose the one that will make her orgasm every time but, fret not, because I have the answers for you right here!
Today we will touch on the 6 best sex positions to make her orgasm every time so, stick around and see exactly what is going to drive her wild!
Doggy Style
This is a very popular position for those couples that are looking to add some spice to their sex life.
Sure, you might be a bit confused at first, seeing doggy style is done from behind and it's ultimately not adding much to the woman's G spot but, it is all about adapting to it!
Instead of doing the typical doggy style position where the woman might just be on all fours while the man is right behind her, you should have her laying down on her stomach, pressed against the bed as you penetrate her from behind with your body pressed against hers.
By doing this, the pressure of your body on top of her with her body rubbing against the sheets while you penetrate from behind creates an extra layer of stimulation on her G spot that is sure to do the job in the naughtiest way!
Arm Chair
This is a great position to achieve orgasm. Before you ask, no, you are not going to do it on an armchair (unless you want to) but, instead, the man will be the armchair and, what a cheeky armchair he is!
This position is called this way because it pretty much involves the woman sitting on the man's penis (while he sits upright) and then riding it as she sees fit or, just holding each other as close as possible in order to achieve full penetration.
This is a fantastic position because it offers a variety of sensations, while still providing face to face contact which can be incredibly enticing.
Stand And Deliver
This position demands a little bit more effort from the man's part but, this blog post is all about the woman achieving the perfect orgasm so, it is definitely worth it!
The best way to achieve this sex position is for the woman to lay on her back at the edge of the bed, while the man is standing on the floor, holding her leg over his shoulder while penetrating her.
The reason why this position is so effective is that it allows her to be fully penetrated, while still offering the possibility for her to touch herself in the meantime, which helps immensely when it comes to achieving the orgasm!
If you want to go the extra mile in ensuring that she will have an orgasm, you should start by thrusting slowly, getting her used to the sensations and then picking up pace, while stimulating her G spot with your hand.
Sure, it can be quite a task but, in the end, she will surely thank you for it!
Legs On Shoulders
This position is very similar to the previous one where the legs will be on your shoulders, however, it is different in the sense that, instead of only one leg being on your shoulders it will be two and you won't be standing but, instead, you'll be pressed against her!
Again, this kind of position allows for deep vaginal penetration, eye-to-eye contact and, of course, clitoral and cervical stimulation.
Cowgirl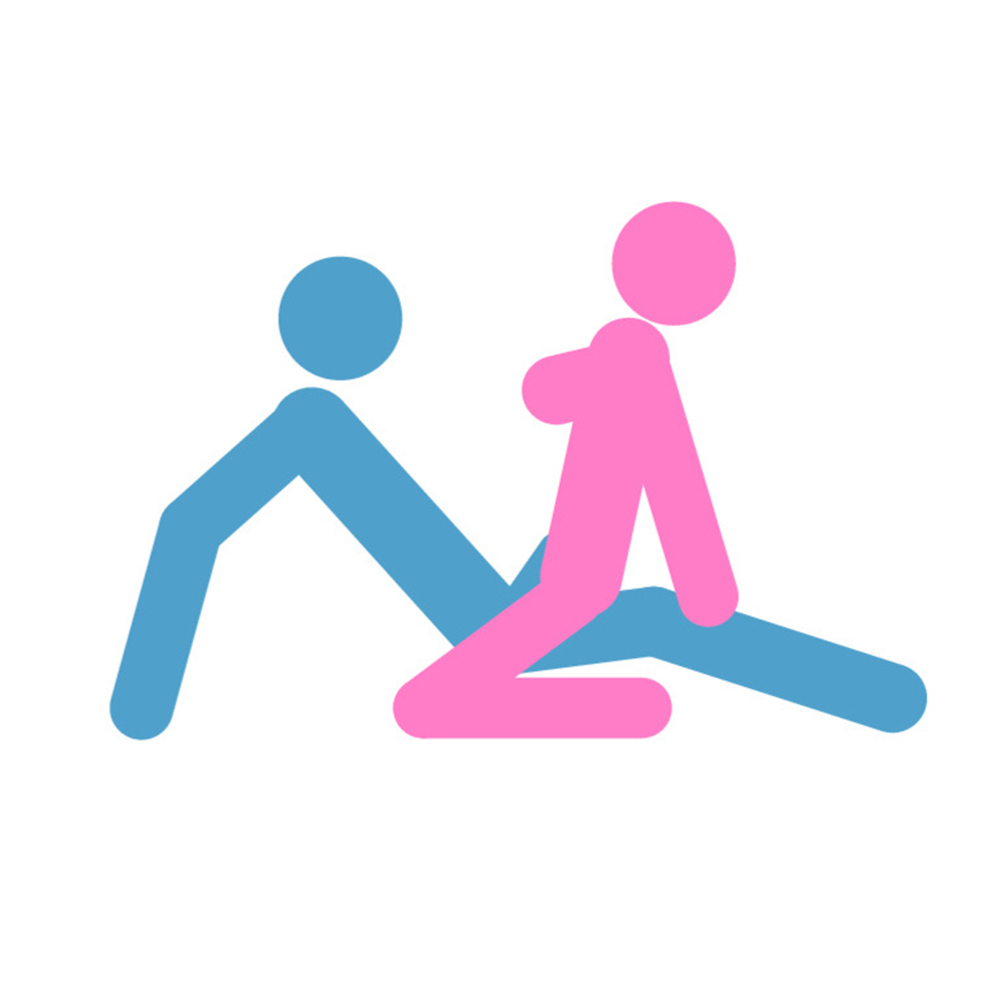 This is also a very common position and, one that you most likely have done with your partner at least once or twice, however, it is one that is famous for helping women achieve orgasms!
There is a reason why this position is so damn popular and, no, it's not just because it is a lot of fun but, instead, because it allows the woman to ride the man's penis to her heart's content!
This allows for her to really choose and control the pace, doing what feels best and making sure that she's not only comfortable but also getting the most out of it!
This position consists of the man laying on his back while the woman sits on top of him, riding him as she sees fit.
Spooning
This is another pretty common position (especially when you're already feeling a little bit tired, which happens to all of us) but one that, if adjusted properly, will be sure to help her achieve the most intense of orgasms.
While the common version of this position demands both individuals to be on their side, we are going to put a twist on it that will facilitate things. Let's just say we're about to get a whole lot naughtier! The man should still be penetrating the woman while laying on his side, however, the woman should instead be laying on her back. This allows for her entire body to be exposed to you and facilitates clitoral stimulation.
The best way to do this is to use your hand to stimulate her clitoris while penetrating her. If you are not hitting the spot, however, you should let her do her own thing.
These are just some of the best sex positions to make her orgasm every time and, they are definitely worth the trouble! At the end of the day, there are many ways to make a woman orgasm as long as she feels comfortable so, get down to it and give her the best orgasms of her life!
Putri x